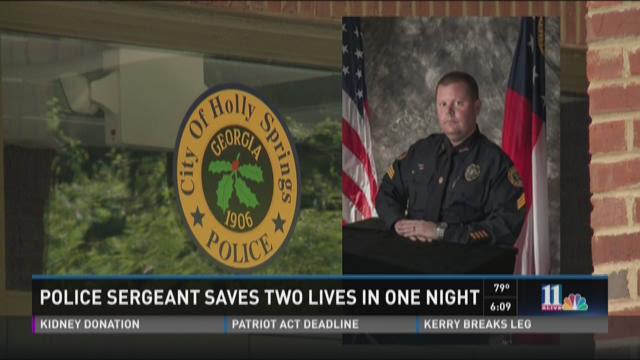 HOLLY SPRINGS, Ga. -- One Holly Springs Police Sergeant earned his keep Saturday night saving two lives during one shift.
Ronnie Callahan stepped out onto his Holly Springs porch Saturday night.
"I've never had a feeling like that when I come out on that porch," said Ronnie Callahan, homeowner.
Down the hill he could see flames.
"Seeing that fire, knowing their situation," said Callahan.
They poured from the house where his disabled sister and elderly mother slept.
"I couldn't even dial 911," said Callahan.